"Peacock princess" returns to xishuangbanna! On April 10, 2019, Yang liping, a famous dance artist who has forged an indisdissimilar bond with the beautiful xishuangbanna, held a signing ceremony with jinglanwen travel group with the large-scale original dance drama peacock princess in xishuangbanna.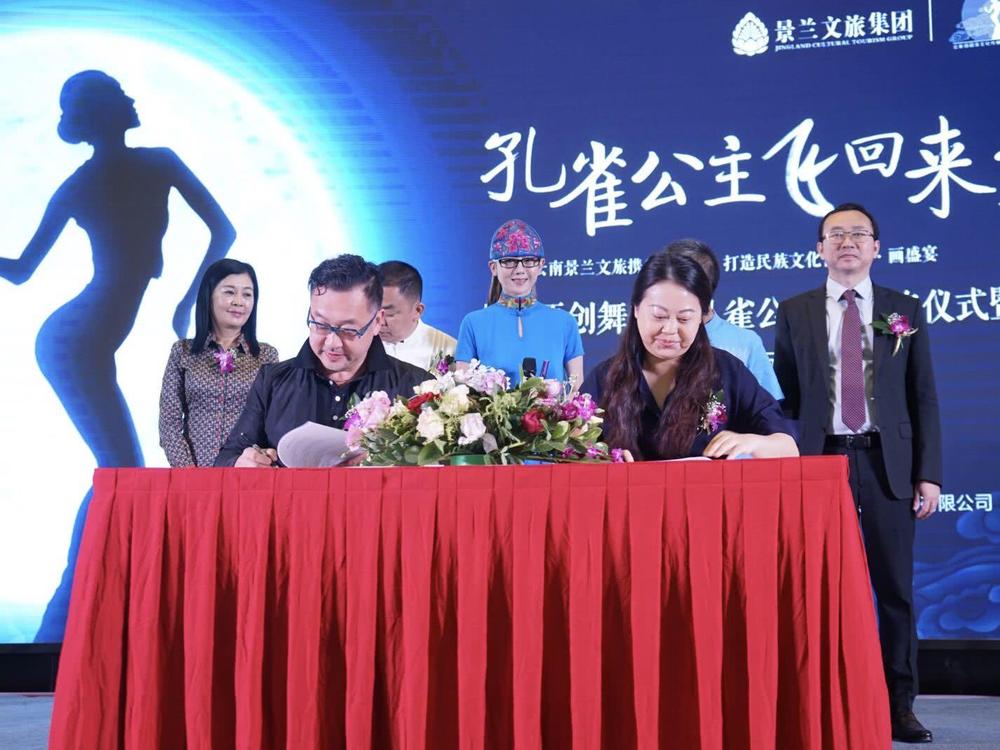 It is understood that this project is jointly developed by yunnan jinglanwen travel group and yunnan Yang liping cultural communication co., LTD. Yang liping, a famous Chinese dance artist, will be the chief editor, creator and director of princess peacock, which will also help upgrade xishuangbanna's cultural tourism industry and bring more national and international audio-visual experience to tourists from all over the world.
The original dance drama peacock princess is a feast of national culture music, dance and painting created by Yang liping after impression of yunnan and sound of yunnan. Yang liping once served as a dancer in the song and dance troupe of xishuangbanna prefecture when she was young. She has long been inseparable from xishuangbanna, and peacock dance has moved from yunnan to the world with Yang liping's pace. This cooperation is also Yang liping's first large-scale original dance drama returning to xishuangbanna after years of separation, and Yang liping's ingenuity in giving back to her second hometown and the people of xishuangbanna after years of separation. In the dance drama "peacock princess" will see Yang liping dance ultimate attainments and meticulous creativity. It is reported that the peacock princess will be officially released on April 8 next year.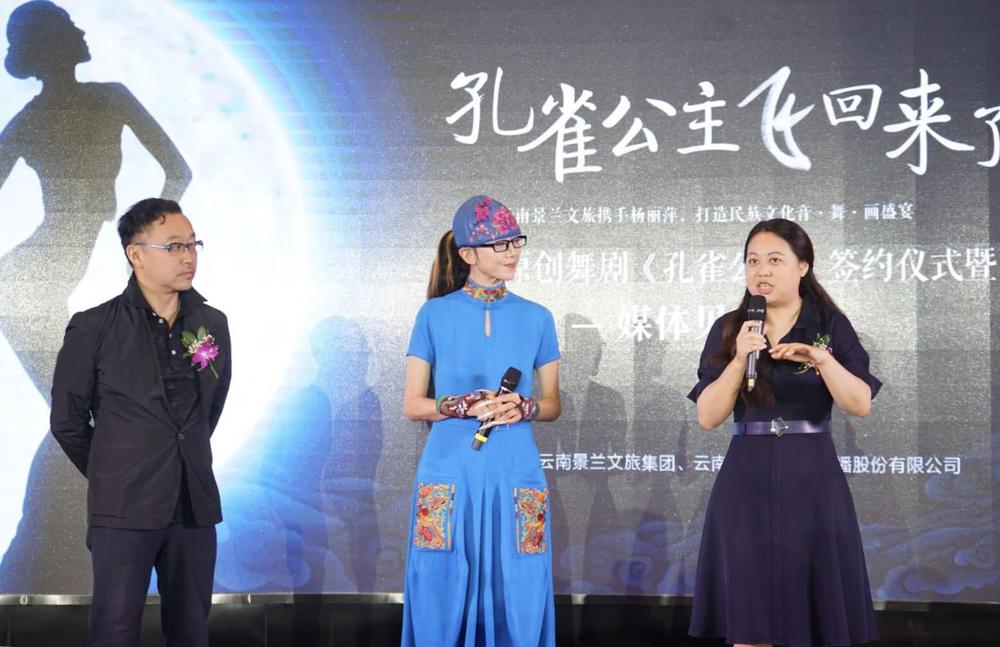 Yang liping teacher personally signed the ceremony, and accept the media interview. Yang liping said when answering the reporter's question: "I arrived at xishuangbanna when I was 13 years old. During the whole ten years, I have left countless unforgettable memories in this land. During the process of working, going to the countryside and performing, I have brought inspiration and creativity to my dance and made myself a success. This return will also bring the new peacock princess back to xishuangbanna and give back to the people of xishuangbanna."
It is understood that yunnan JingLanWen brigade group is made up of xishuangbanna haicheng tourism development co., LTD invested large cultural tourism enterprises, group covers the travel industry research, tourism project planning, scenic area investment operation management, tourism, catering hotel, tourism products development, travel agencies, tourism management output, etc. The whole chain of cultural tourism industry cluster. The double-view scenic area in the west of zhuangzhuang created by the group has become the most innovative and fastest developing cultural tourism project facing southeast Asia in southern xinjiang of China.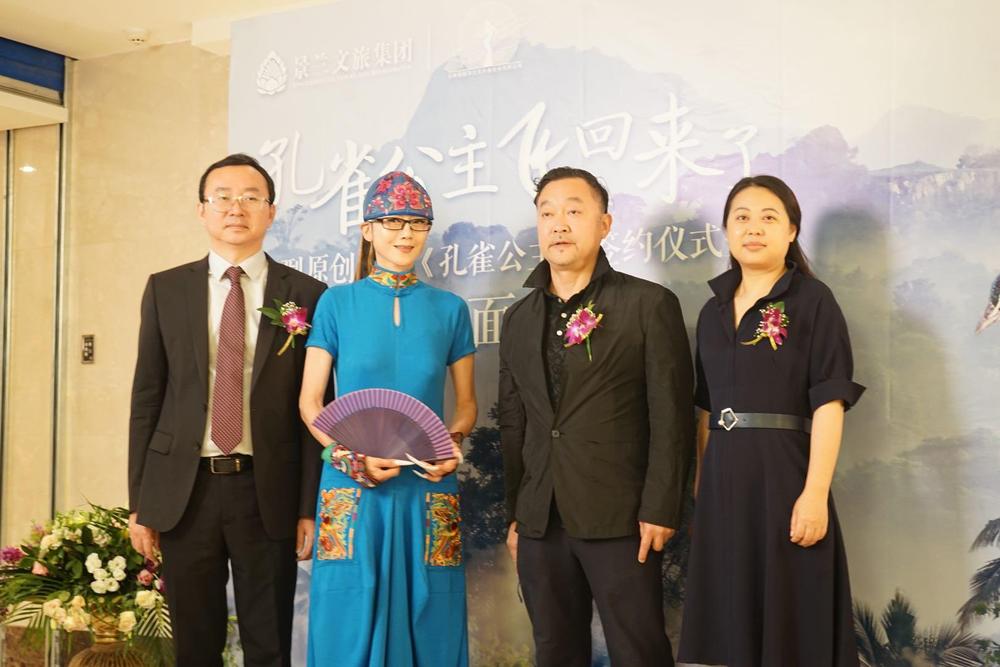 Jinglanwen tourism has always been adhering to the mission of "inheriting national culture and creating a better life". The creation of peacock princess is an important deployment of the industrial development strategy and the construction of cultural brand products of yunnan jinglanwen tourism group, as well as a new step of improving the quality and upgrading of zhuangzhuang west shuangjing project. The conclusion of this cooperation will better explore the national culture of xishuangbanna, create new brand products, and make xishuangbanna an important cultural event.
Attended the signing ceremony of xishuangbanna, and yun-hua xu, deputy director of the cultural system reform office full-time jinghong, xishuangbanna, culture and tourism bureau deputy director ShenJian, vice mayor of the people's government, xishuangbanna ethnic song and dance colonel Wang Shengwei YanHan classes, and xinhua, China, tencent news, yunnan as well and so on each big media and travel agents, business partners and owner representative hundred people.